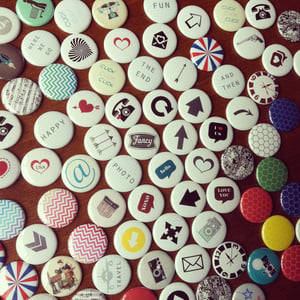 $

1.00
NEW GRAB BAGS:
3 Badges for $1.
After coming up with too many designs for badges, you get to benefit from it.
Here's your chance to buy some random badges that did not make it into a set, are retired or I just have way too many of. Some may be very similar to those in a set (the practice badges).
Grab bag items will NOT come with a foam dot on the back.
There are about 5 dozen different designs.
Each badge is 1" in diameter.
All designs are printed on high quality photo paper for best quality.